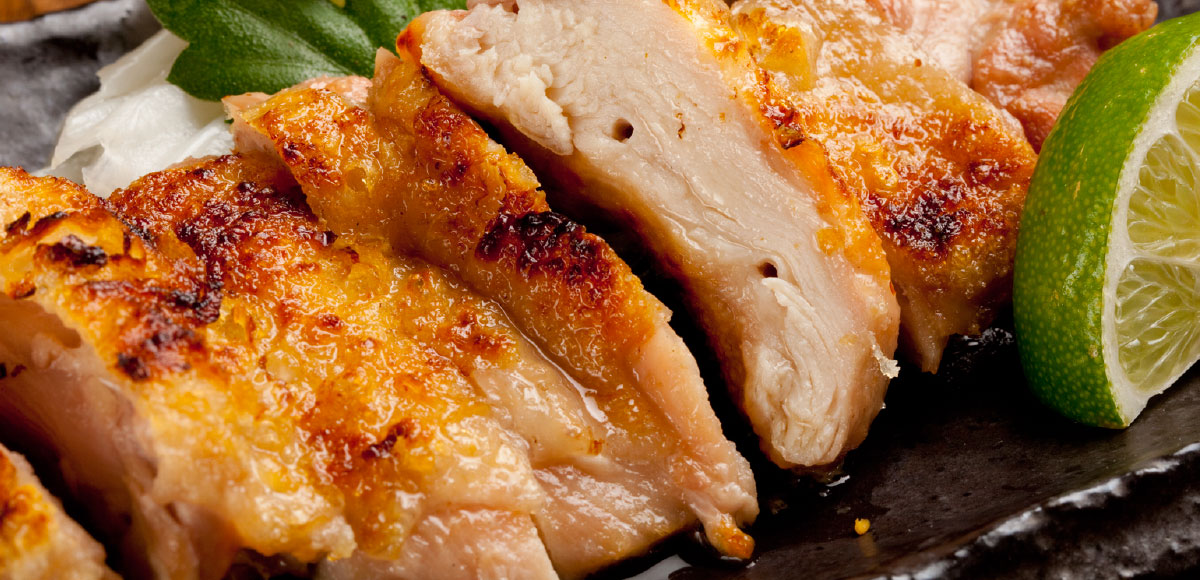 Best grilled chicken in Shinjuku
Iwai chicken from Iwate Prefecture of Mutsu Province
Raised healthily, Iwai chicken is a respected brand name chicken in Iwai Village at the foot of Mt. Murone in Iwai region of southern Iwate Prefecture. When grilled with charcoal, it gives an exquisite texture and sweetness, when deep fried, juicy and flavorful, and when simmered, a clean yet deep flavor.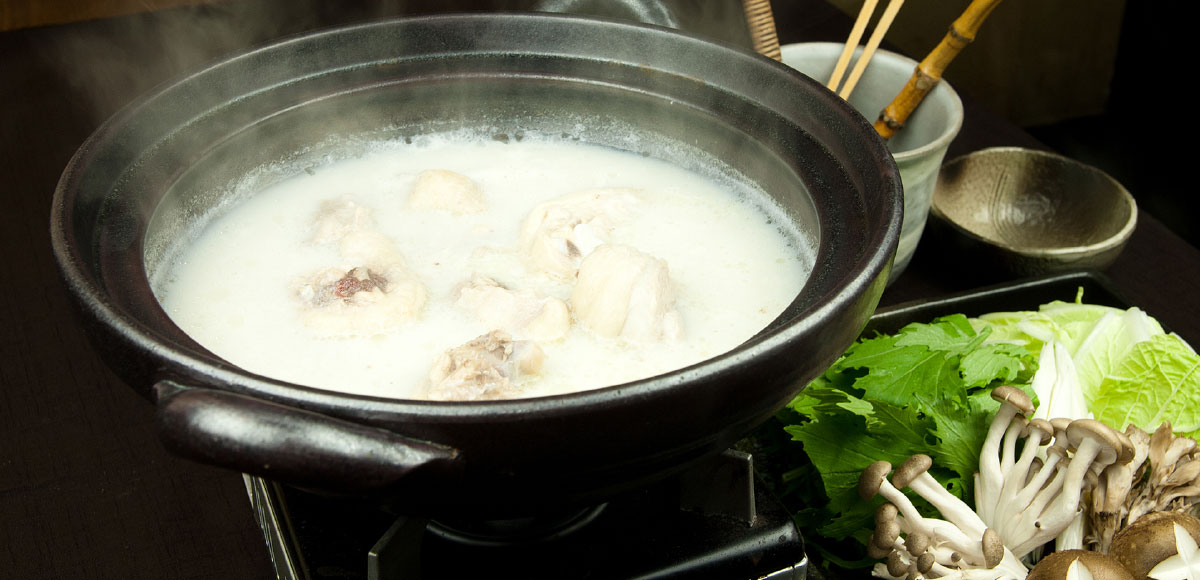 Condensed flavors with much time and effort
Hatago's hotpot
Our chicken broth is made with Iwai chicken bones, simmered gently for 6 hours with potherbs and spices of our own formulation to bring out the flavor of Iwai chicken. The result is a thick soup full of collagen. Savor the flavorful Iwai chicken soup with tender chicken thighs on the bones and fresh vegetables.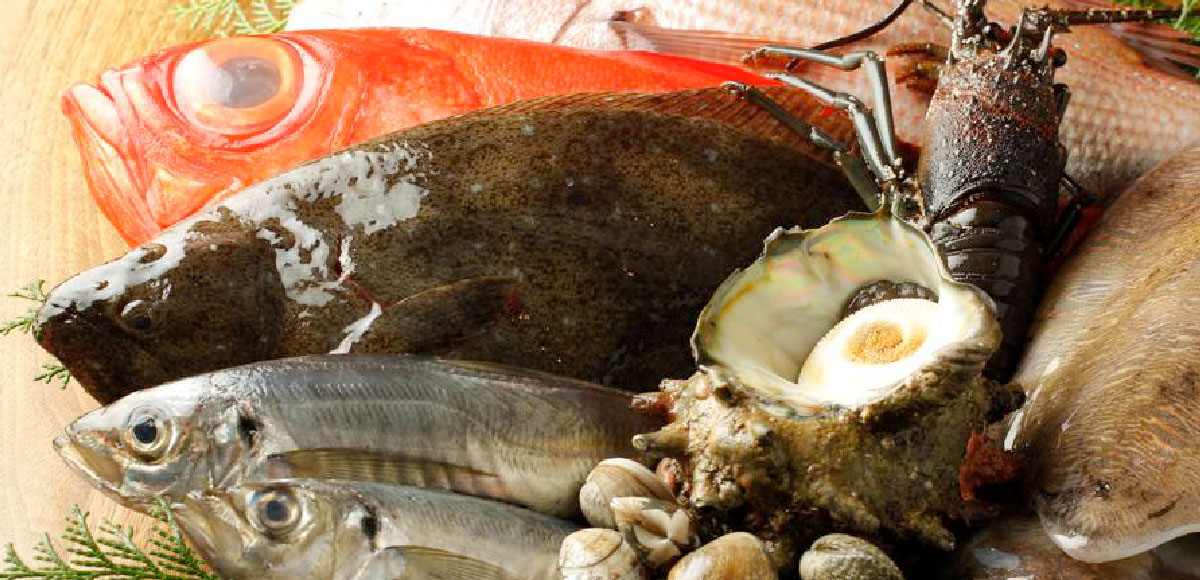 Acquiring ingredients the nationwide
Hand selected fresh fish
Freshest seafood is directly shipped to Hatago via our own established route every morning. We deliver the hand selected seasonal flavors to our guests' tables.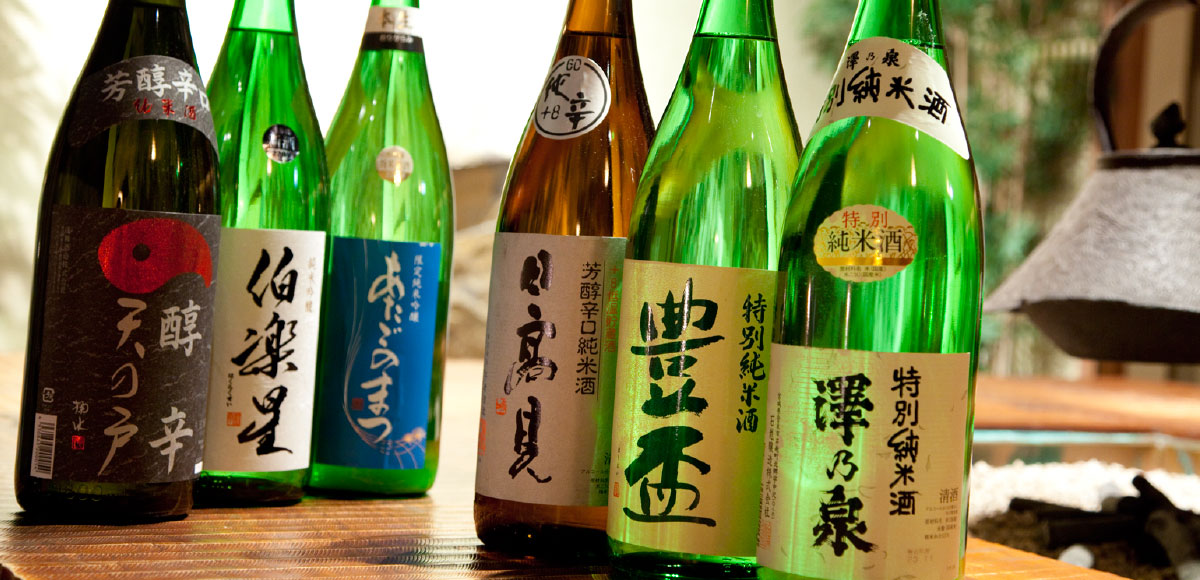 Carefully selected Sake to pair with gourmet cuisine
Local Sake and authentic Shochu from various regions of Japan
Our house Sake is a local Sake from Niigata with its crisp and dry flavor that complements a meal with its untiring deep and subtle presence. We have a generous selection of fine local and seasonally offered Sake from throughout Japan. Our main selection of Shochu is imo (sweet potato) Shochu from Kagoshima and Miyagi, followed by other types of authentic Shochu to suit your taste.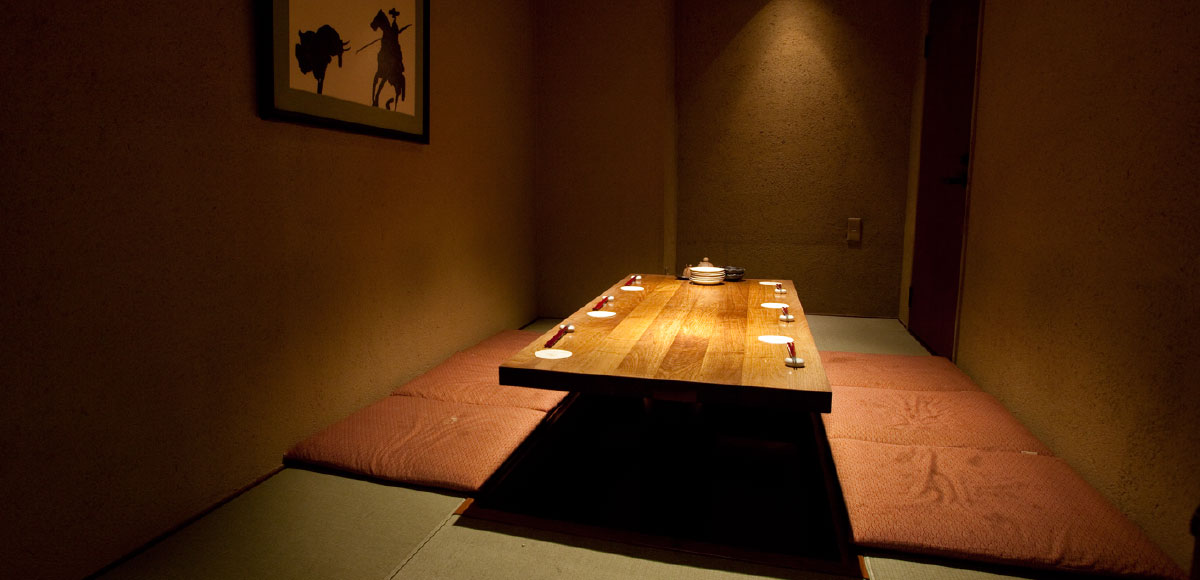 Seating 109 in relaxing private rooms, tatami rooms,
irori sunken hearth seating, and hori-gotatsu seating.
Our main seating area is the hori-gotatsu surrounding the large irori hearth. From the counter seating, you can enjoy the view of our vibrant and lively kitchen close by. If you'd like to relax and unwind, we recommend tatami rooms. Table seats are great for dinner parties and entertaining your important guests. We offer several types seatings to suit your needs.